We are an embedded systems design company that has been in business for over two decades with a proven track record of bringing unique and innovative designs to market. Our success is built on our ability to understand the needs of our customers and to deliver solutions that exceed their expectations. We pride ourselves on our ability to work closely with our clients to develop custom solutions that meet their specific needs. Thank you for considering us for your embedded systems design needs.
A selection of our recent projects:
Bare metal C drivers.
Application state machine development.
Verilog based mixed signal FPGA designs.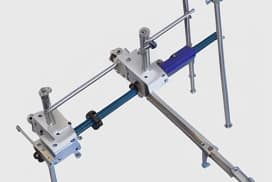 Machine design with SolidWorks
Motion sizing and actuator selection
Sensors and wiring harness definitions
3401 Grays Ferry Ave. 
Bldg# 200. Suite 305
Philadelphia, PA 19146
Phone: +1-267-819-2816